How to cloak affiliate links in wordpress – Affiliate Cloaking Plugins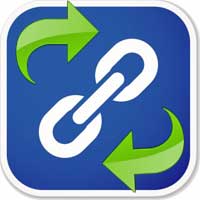 Instead of depending only on Google adsense, you can as well focus on affiliate programs where you can make big money. If you are a blogger then you can make serious money from affiliate marketing, but only thing you have to understand is the tactics behind affiliate marketing. One of the common tactics that most of the successful affiliate marketers practice is to hide their affiliate links. Here we will see how to cloak affiliate links in wordpress and how to easily manage affiliate links.
Related: What is Affiliate marketing and How it works
Reason to hide or cloak affiliate links in wordpress
There is a study that reveals that cloaked affiliate links are supposed to get more clicks than the normal affiliate links. You well know that affiliate links are too long and it looks pretty ugly in structure. All those normal affiliate links looks just like a spam link and that's the reason your visitors ignore to click it. Also for the sake of SEO you should cloak affiliate links and never allow bots to pass thorough in.
You have to cloak affiliate links for your visitors as well as for Google bots. What other reasons it may be, we concluded that cloaked affiliate links shows a level of quality in our site.
How to cloak affiliate links in wordpress
There are two manual methods to cloak affiliate links that is one by using PHP redirects and another one is by cloaking affiliate links using .htaccess. These two methods are for intermediate and higher peoples and not for beginners. So here will see how to hide or cloak affiliate links using a wordpress plugin called Redirection.
Before we see how to cloak affiliate links, you must first know three things that is to deal with affiliate links.
You should block cloaked affiliate links to search engines.
You should make the affiliate links 302 redirects and
You should add rel="nofollow" tag for all your affiliate links.
Related: Do follow links vs No follow links – SEO basics
First decide a directory name for all your affiliate links, look at the sample names below.
/jump/ /go/ /likes/ /refer/ /recommends/ /p/ /out/ /loves/ /visit/ /partner/
Here at Blog Time Now we are using /recommend/ for all our affiliate links. For example https://blogtimenow.com/recommend/hostgator is a clear URL that will be redirected to ugly affiliate link that is http://secure.hostgator.com/~affiliat/cgi-bin/affiliates/clickthru.cgi?id=sureyea.
Blocking cloaked affiliate links from search engines
Once you decided the directory name for affiliate links, you have to disallow bots in to those links. Let us assume you have fixed /refer/ for redirecting affiliate links, what you need to do is block this directory (/refer/) from bots.
User-agent:*
Disallow: /refer/
Open your robots.txt file and add Disallow: /refer/ in it. You can find your robots.txt file in your site root directory. If you can't find it or don't know how to add then use wp robots txt wordpress plugins and add Disallow: /refer/ like you see in the image below. (How to install and activate wordpress plugins)
Cloaking affiliate links using Redirection
Now we will move on to cloak affiliate links. Just install and activate Redirection wordpress plugin. After activation go to tools >> Redirection and now you will see two fields that is source and target URL.
Target URL is where you add your main affiliate link and source URL is where you add your custom affiliate link which redirects to the target URL.
Once done select the affiliate link and name it, so that you can easily manage as many affiliate links. Also change the HTTP code to 302 found.
Related: Know more about HTTP status codes
By making the link 302 redirect you are not passing any PR authority to that affiliate site. (Page Rank VS alexa rank)
Adding custom affiliate links in wordpress site
You have created a custom affiliate links and by using redirection plugin you can manage as many cloaked affiliate links. To make these links simple; whenever you create a new custom affiliate link, have a copy of the source URL in notepad. So when you make a post about that affiliate party you can easily link like this.
After placing a link add nofollow to that link just like this.
<a href="/recommend/affiliatename" target="_blank" rel="nofollow">Affiliate link</a>
Hope this helped you on how to cloak affiliate links in wordpress. Now we will see some other affiliate link cloaker wordpress plugins.
Affiliate link cloaker wordpress plugin
If you are much in to affiliate marketing then here are some wordpress plugins to cloak your ugly affiliate links to pretty looking search engine friendly URLs.
Related: SEO friendly URL sturcture
Thirsty Affiliates – A best affiliate link management plugin for wordpress users. You can organize your affiliate links and track number of clicks on those links.  Also you can easily insert affiliate links in to posts, pages, widgets and comments.
Pretty link pro – It is an ultimate link cloaker plugin or URL shortener for wordpress. With Pretty link pro you can shrink, cloak, organize, track and share all your links on your own domain.
Conclusion – Cloaking affiliate links
Affiliate links are not bad for your SEO unless you don't properly cloak and block it from search engines.
Hope this post guided you on how to cloak affiliate link in wordpress site. Also you have learned few tips about managing affiliate links in your site. Share it and if use any other methods to cloak your affiliate links, then please share below. So our users can know more about cloaking affiliate links in wordpress site. Also subscribe to our RSS feeds to get more such tips.