How to Insert Amazon widgets in your website – Affiliate widgets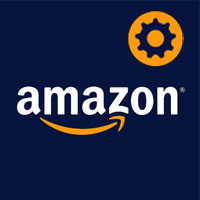 Marketing affiliate products and making huge cash online is not a new trend, but the way people use to promote the products has been changed.  Only after several attempts you will learn and know what kind of affiliate products works well and what type of promotional method reaches your audience. Earlier day's people used to promote their affiliate products using just plain text links and then huge image banners came in, but now it's about adding stylish widgets. Not all the affiliate companies will give you such feature but Amazon offers you. Here we will see how to insert Amazon widgets in your website that is in both wordpress and Blogger.
Amazon in order to market their products offers you various promotional links, banners, tools and widgets. Without any effort or coding skills you can easily add their affiliate items in your website and track them. Here we have discussed a lot about Amazon affiliate program, beginners guide to make money using Amazon affiliate program, how to create Amazon affiliate links, easily embed Amazon affiliate links in social networks and creating short Amazon affiliate URL. Hope those articles helped you; now let's see how to embed Amazon widgets in your website.
Amazon affiliate widgets
Amazon widgets are configurable elements that allow you to easily showcase and promote their products in your website. These little widgets when added will get you the functionalities that you see in Amazon website. Maybe your visitors will get excited to buy products after you display any one of these widget because this one is totally different from normal text links and image banners. Currently Amazon offers you 14 different widgets they are search widget, carousel widget, my favorites widget, deals widget, mp3 clips widget, slideshow, auto part finder widget, Amazon blogs widget, product cloud, wish list, a store widget, search box, recommended product links and omakase. You can see the list of widgets here at widgets.amazon.com.
Before we go on to adding widgets we will see a sample preview of all those widgets, so that you will know how it looks and works.
Amazon Search widget
This widget helps your visitors to search Amazon products without leaving your site. They can search for the product using search bar or they can select using categories.
Amazon carousel widget
This carousel widget adds and showcases products more attractively that spins like 3D carousel and Ferris wheel. You can showcase best products, new releases, most wished, most gifted or you can add each item selectively to this widget.
My Favorites widget
You can express yourself and recommend products that you like. You can pick top products or you can recommend products by your own.
Deals widget
This widget lets you to display the hottest Amazon products in your website.
Mp3 clips widget
If your website is all about music then try this one. You can add music in to this widget selectively by searching for album, artist or track title. After adding it in your website users can select track, play music and when they buy you will get the commission.
Slideshow
First select your favorite products like books, CD covers, magazines, catalogues to add in to this widget. Next choose widget size, transitions effects and then add an elegant slideshow in your website like this.
Auto parts finder widget
This widget is only for automobiles and you don't have any customizing options. Your site visitors can simply choose the year, make, model and when the buy the auto product from Amazon.com you will get the referral amount.
Amazon Blogs widget
This widget is little different from the rest. Amazon.com editors and freelancers run 8 different blogs. By using this widget you can display the posts from Amazon blog's that you find related to your blog. When the visitor reads the blog content and buy the product from Amazon you will get paid.
Product cloud widget
This product cloud widget is better to add in your sidebar. This shows a list of product titles that is relevant to your page and the item description is showed when hovered. You will get customizing options like color theme, font style, font color etc.
Wish list
This widget lets you to show contents of publicly available Amazon wish list or you can add your own wish list.
aStore widget
Amazon has another great feature for affiliate called aStore. Using aStore you can create your own online shopping website and by using this widget you can display products from your own aStore.
How to add / insert Amazon widgets in your website
All these Amazon widgets are easy to create, customize and add. You can add it in your blog posts, templates and even in sidebars, but make sure to adjust the size of the widget so that it can fit on right place.
Step 1: Login to your Amazon affiliate account and then click on widgets from the top menu. Or straightly head to this link.
Step 2: Now you will see the list of widgets available. Select any widget that you like and each widget will have different customizing options. You can see the preview of the widget at your right hand side and when the editing is done click on "Add to my web page" which will provide you a script. Just copy that and move on to next step.
In wordpress; to add the widget in to your posts or page just like the above, go to posts >> switch to text editor and then place the code. To add this widget in your wordpress sidebar, go to Appearance >> widget, move the text widget to your sidebar and then insert the widget script.
For Blogger its same like wordpress; create a new post  or page>> switch to HTML editor and place the widget script. To add it in sidebar, go to Layout >> add a gadget >> Choose HTML / JavaScript gadget and then place the code in. Save and publish that's it!
Hope this post helped you to create and add Amazon widgets in your website. From among those 14 widgets which one you like the most? We would like to hear from you, please take a minute and comment below.  Also Join us on Twitter to get more update from us.