Best SEO extensions for Google Chrome – For bloggers & web developers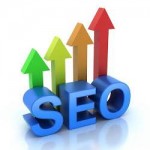 Google Chrome is a light weight browser which has more features, Apps, Themes and extensions available in web store.  As a blogger and web developer you might be more aware of search engine optimization right! You will have several plugins and SEO software's for your website to rank and analyze your Sites performance in search engines.
Moreover that, having a SEO browser extension can also greatly helps you in better SEO. Let's see some of the best SEO extensions for Google Chrome that helps you to analyze your site in several ways.
5 Best SEO extensions for Google Chrome
SEOquake
SEOquake is a great SEO extension for Chrome, Firefox, Opera and safari that shows many SEO parameters of a website like page rank (PR), number of indexed pages in Google and Bing, Alexa rank Twitter tweets and Facebook likes.
It uses SEMrush and WhoRush to show the complete information of a webpage like keyword density, number of keywords, Meta keyword, Meta description, number of internal links and external links, Google adsense ID, analytics ID, DNS records and IP address that helps you to easily compare your competitors. It also works in SERPS.
SEO for Chrome – Chrome SEO
This Chrome extension is little similar to SEO quake. It provides SEO tools and statistics of a site. SEO for Chrome shows the number of pages indexed in Bing, Google, Yahoo and majestic SEO. It also shows cached details and domain details. SEO for Chrome provides traffic status, backlink status, Social media status and PPC/organic search status.
Web Developer
The name itself implies the task it does! If you are a web developer then this is one must have great extension available for both Chrome and Firefox. It contains all the tools that are needed for a web developer. Some of the features include cookie and cache functionalities. Disable, edit and view CSS of a webpage. Easily find image alt attributes broken images and image paths. You can display link details, object information, view page source and more. Just plug and play.
NoFollow Simple
This is another great extension for chrome, Firefox, safari and opera that simply helps you find NoFollow links in any websites. So if you are going to build backlinks to your website this plugin can easily point out blog links that has rel="nofollow" with red lines. This is what helps me to find out nofollow blogs.
Shareaholic
As an SEO enthusiast you all know the importance of social media and sharing. Sharing made simple with shareaholic. It saves time and enhances your productivity and you can add as many services like Facebook, Twitter, e-mail, Social bookmarking sites, Reader and more. You can access the favorite URL shorteners and has the ability to sync with multiple computers and browsers.
As an SEO enthusiast this SEO extensions for Chrome is more than enough which helps you greatly in SEO. It is the best SEO extensions for Google Chrome. If you use any other SEO extensions for Chrome that is not mentioned in this list then please mention below.