How to use Google Webmaster tools effectively for SEO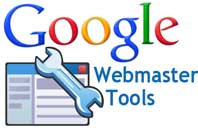 Google has two programs for SEO one is the Analytics which just shows the traffic resources to your website and other is the Google Webmaster Tools which is an amazing program for every site owners that tends to analyse your site completely and helps to improve your site visibility in Google searches.
This post helps you on how to use Google Webmaster Tools effectively for SEO. It covers the following below.
Adding & Verifying your website
Submitting your sitemap
Search Appearance
Search Traffic
Google Index
Crawl Errors & Stats
How to use Google webmaster tools
Adding & verifying your Website:
1. Go to www.google.com/webmasters/tools/ and sign in with your gmail account
2. Now click Add a site and enter your domain url. Now it will take you to the site verification page. In order to manage your website first you need to verify your website.
3. Choose alternate methods and select HTML file upload to verify your site which is an easy process than recommended method.

4. Download the HTML file and upload it to /public_html.

5. Now click Verify and continue to your Webmaster Tools
Related: Submit your URL to Google, Bing and Yahoo
Meta tag verification for Google Bing and Alexa
Submitting your Sitemap
By submitting your sitemap you are helping Google to crawl all the pages and links in your website for easy index. There are many third party tools for creating sitemap to your site, but if you are using wordpress install Google XML sitemap plugin in your website http://wordpress.org/plugins/google-sitemap-generator/ and submit your site map in dashboard.
Search Appearance
Search appearance uses your website to illustrate the elements in Google search results. Click the ? near to search appearance, a pop up window opens which helps to visualize how your site will appear on search results.
Google automatically adds the most important and popular pages and site links which appears below your search results. Site links helps users to navigate your site easily. You can also demote any link if you don't want it to appear.
Search Traffic
This portion is similar to Google analytics that helps you to find top queries and top pages of your site by traffic(No of impression & clicks). It also deals with number of backlinks, Internal links and who links the most to your site.
Google Index
Google Index shows the index status of your site. It graphs the number of pages and url's indexed by Google, it analyses the content keyword of your site and its significance .
Crawl Errors & Stats
It shows the data of DNS, server connectivity and Robots.txt fetch is proper or has some errors. The crawl stats shows the no of pages crawled per day, once you have submitted your sitemap to Google these crawling spiders enter your site and crawls all the pages, and url's….. You should BLOCK several URLs of your site (Disallow to index server files) to prevent your site from hacking..
If you are using wordpress use this following code paste it in notepad and save it as robots.txt and upload it to /public_html

User-agent: *
Disallow: /cgi-bin/
Disallow: /wp-admin/
Disallow: /wp-includes/
Disallow: /wp-content/plugins/
Disallow: /wp-content/cache/
Disallow: /wp-content/themes/
Disallow: /trackback/
Disallow: /feed/
Disallow: /comments/
Disallow: /category/*/*
Disallow: */trackback/
Disallow: */feed/
Disallow: */comments/
Disallow: /*?

Hope now you got a clear idea on how to use Google webmaster tools after reading this post. Now know how to use Bing webmaster tools