How to hide a wordpress post from homepage or feeds – WP hide posts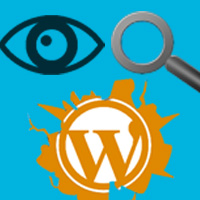 In wordpress you can hide a blog post easily from homepage by just back dating it or you can make the post or page visibility to private. For instance login to your wordpress site, add a new post, now in publishing options set the date to past and then publish it. This will hide that particular post from your home page or blog page depending upon your reading settings. But what will you do if you wish to hide a post from feeds, category page, tag page, date archives or search results. Unfortunately in wordpress you don't have such options, but there is a plugin that adds all such visibility options. Here we will see how to hide a wordpress post from homepage or feeds.
Why to hide blog post?
There are plenty of reasons to hide a post from your home page or in feeds. Let us assume that your wordpress blog is only covering a specific topic (niche blog) and you would like to reserve your blog's homepage only for top posts and high quality articles. It doesn't mean that other posts are not valuable; it's that you can hide content that you think it to be not relevant for your regular visitors.
For another instance, let's say you are posting a giveaway and that is intended to get more subscribers for your blog. Since it is intended to get new readers this has no purpose for your existing subscribers, so you can simply hide it from your blog feeds. Or when verifying your blog in Technorati you have to show the claim token in your feeds and to do that you have to publish a post which has no point for your readers. Or you would like to feature posts in homepage that is only written by you and not by guest authors, at such occasion you can hide their post from your homepage. Hope the reasons are more enough!
Related: How to hide a blog post from Blogger homepage
WordPress organizes all your posts in reverse chronological order that is it displays the latest post first. So by backdating it you can simply hide it, but that's not a fair idea. Also there is one more alternative that is instead of creating a post you can create a page which doesn't show in your front-page. But the problem is pages don't show timestamp and moreover you cannot assign a page to categories or tags. Alright, here comes the simple solution to hide a blog post from your homepage.
How to hide a wordpress posts from homepage
Whatever it may be whether it's a new post or a published post you can still hide it from your homepage, feeds, category page, tag page, date archives, author pages and search results. So the post or page is just hidden from few areas of your blog and it will be still publicly available for your visitors in other areas of your blog.
Here you go, first install and activate WP hide post plugin, here is how to install and activate wordpress plugins. After installation go to posts >> add new posts or open a previously published post. Now under tagging option you will see post visibility where you will have seven different checkboxes. This plugin helps you to control a post visibility from various areas.
Hide posts in wordpress
Hide on front page – Checking this option will particularly hides that specific post from your homepage depending on your reading settings.
Hide on category pages – Enabling this option will hide that post from your category pages, but it still appears on your homepage.
Hide on tag pages – Similar to category pages you can hide a post from tag pages by checking this option.
Hide on author pages – All you post is assigned to corresponding authors and each author will have a dedicated page. Checking this option will hide the post on author pages.
Also read: How to change author name in wordpress post

Hide in date archives – If you check this option then the post will not be available in month wise, date wise and day wise archive pages.
Hide in search results – Checking this option will prevent the post appearing from site wide search results. Anyone who is searching for that post will never get the result, but they can still dig and locate from your archive pages.
Hide in feeds – If you are publishing a new post then this option will be useful, that is it hides from your RSS feeds.
This plugin offers so many visibility options for posts, so how about pages.
Hide pages in wordpress
Navigate to your pages and to control the page visibility this plugin adds two options.
You can hide a page only from homepage (front page) and
You can hide a page from everywhere in your blog, but you can still show in search results page.
Note: This plugin will not prevent search engines from crawling your posts or pages and it doesn't harms your SEO. Also WP hide posts will never hide a post or page from your sitemap.
Hope this post helped you to hide a wordpress post from homepage, feeds, archive pages and search results. Now it's your turn, do hide certain blog post from your site visitors? if yes, then how do you hide it and where else do you hide it. Please mention below in comments. To get more updates follow us on Twitter.