How to make floating sidebar in wordpress – Creating sticky sidebar
Posted in Wordpress By Sureyea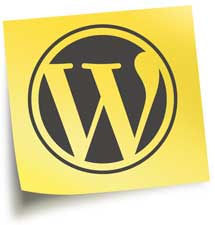 In most of the sites you can see something floating and sticky. It can be sharing buttons, floating footer bar, sticky header bar and floating sidebar. People use sticky and floating object for some promotional purpose. Sticky and floating objects will catch visitor's eyes and gets more click through rates than static objects. Here let's see how to make a floating sidebar in wordpress that is creating a sticky sidebar widget.
Visitors land in your website to find some useful information, so they always concentrate in reading your content. You will fill up with all promotional offers in your sidebar, but they won't see anything when they end up reading your article. This is the reason to add sticky sidebar widget, so when users scroll down they will see your widget scrolling along with the content. Let's see how to create sticky floating sidebar widget.
How to make floating sidebar in wordpress
With some coding you can make the sidebar widget sticky, but it's not recommended for beginners. To make this post simpler we are going to use a plugin. It's easy to make a sidebar widget sticky using Q2W3 fixed widget plugin.
First install and activate Q2W3 fixed widget plugin. Once done you will find fixed widget option in your appearance settings. Before configuring your plugin go to Appearance >> Widgets and check fixed widget for any one of your widgets and click save. Now go to your website and see how it works, scroll down your page and see whether your sidebar is fixed.
Configuring Q2W3 fixed widget plugin
Go to appearance >> fixed widget options and you will find some useful option to deal with this plugin. If this fixed widget overrides your header or footer, then you can specify top and bottom margin. Also this plugin supports responsive layouts. If your theme is responsive then check the box that says "inherit widget width from the parent container".
You can use this sticky sidebar to enhance your subscription rate, promote affiliate products and place your social widgets. Never even make your adsense ads sticky in your sidebar, one of my friend got banned due to this. Adsense have strict policy and they don't like to encourage users to click ads. You can make multiple sidebar widgets sticky but it can annoy your users, so use it wisely.
Hope this helped on how to make floating sidebar in wordpress. You will really benefit from this sticky floating sidebar widgets.