Home
»
Social Media
» How to hide Facebook friends list from public and other friends
How to hide Facebook friends list from public and other friends
Posted in Social Media By Sureyea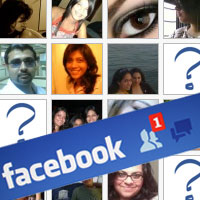 Facebook is widespread, everyday people from all over the world get connected, share content, chat each other's, browse photos and seek information about peoples and places. It has become a social phenomenon and many have even started using it as a diary.  By default all your information, activities, friends list, posts, photos are public and it can be viewed by anyone. If you wish to hide and protect your private and personal information from strangers then you must tune up your privacy settings.
Many people in Facebook are not aware and never use their privacy settings. Considering your security and privacy Facebook offers you various settings and you have to make proper use of that. Without setting up your privacy, one day or other you might end up in trouble. Here are some must know privacy settings in Facebook which will be helpful for you to tune up your privacy settings. Also we have previously shared a post on how to hide Facebook posts from certain people. Now here we will see how to hide your Facebook friends list.
How to hide Facebook friends list from public and other friends
Most folks don't like to show their friends list to strangers and so they hide it just from public, but make it visible to their current friends. There are others who completely hide their friend list from both public and friends, making it only visible to their own. Also there are few who hide their friends list from both public and friends, but still making it visible to certain friends (close friends).
So why do people hide their friends list on Facebook? Each one of them will have different privacy concerns and reasons. Some hide it because they don't like to explore the cool friends list that they have. Some hide it because they don't like to show their friends list and other relationship circles to their ex-girlfriend or ex-boyfriend. Some hide it because they have a worthy business contacts. All that depends upon people and their activities. Alright here comes the step by step information to hide your Facebook friends list.
Step 1: Go to Facebook.com, login to your account and open up your profile page.
Step 2: Now see whether your friends list is publicly available to everyone or only available to your friends. To do so, drop down the gear icon next to activity log and then click on view as (public and friends).
Step 3:  Next click on "friends" option which will open a page where you can see your entire friends list, recently added, followers and following.
Step 4: Now at the corner, drop down the small pencil icon and then select edit privacy.
Step 5: Now you will have privacy options for friend list, following and followers. Choose whether to show your friends list to friends, only me or custom option. In custom settings you will have more options, you can choose specific people, friends of friends and also you can hide your friends list to a group of peoples, making it visible only to certain friends. When you have edited your privacy settings click on save changes.
Now your Facebook friends list is completely hidden from public and other people based on your settings. But one thing that is still visible to your friends that is your mutual friends list. So what is that called, mutual friends list. Mutual friend's mean friend in common that is you and your friend both have a friend in common. Mutual friends are not visible to public, but in still Facebook there is no option to hide mutual friends list from your friends.
Hope this post helped you to hide Facebook friends list from public and other friends. Please share it and to get more updates join us on Facebook.