How to create Google docs in Google drive and share it to public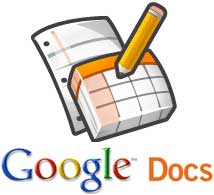 We all know Google provides its services with more security and privacy. Google docs a web based office suite which is free and it is one of the best place to secure our documents. Google docs is no more a separate service, it's been connected with Google drive. With 15 GB of free space you can store as many you want like documents, presentation, form, surveys, drawing and more. Let's see how to create Google docs in Google drive and share it to public.
In Google docs you can create your documents online or upload your existing documents from your PC. With just an internet connection you can access your files and docs from anywhere in the world and all your docs are safe and secure. There are many advantages of using Google docs. You don't need to install any software in your computer, share your docs to the world, email collaborators and more.
Related: Best free online storage sites to Backup your files
How to create Google docs in Google drive and share it to public
Login to Google drive using your Google account and at the left corner you will have two options. You can create online or upload your existing docs. Drop down create and select any that you are willing to create documents, presentation or spreadsheets. Now a new tab will open up to create your new documents. You will have all sorts of tools above to create your documents, presentations and spreadsheets. Also you can download your project in many formats from file menu. Once done click share at the top right corner and a popup opens. Here you can share your files to social networks and to your email contacts.
By default your documents and files can only be accessed by you. If you wish to share it to public then click change and select public on the web and save. Your documents will be indexed in Google search results when you select on public, so everyone can access the document.