How many blogs can I create in Blogger – Blogger Limitations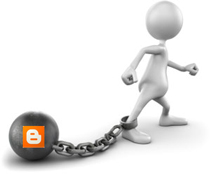 Blogger is a free and widely used blogging platform preferred by most of them. With just a Google account one can start a Blogger blog in minutes & all without spending a single money. Blogger is easy to use & it will be the good start when you first enter in to the field of Blogging. You can also host your own domain without paying for the server and there are more advantages with Blogger. Blogger is free however have you ever had a question that how many blog one can have in Blogger. As a Blogger you should know all the limitations for Blogger account.
Blogger Limitations
Account limits
Number of Blogs: You can create or have not more than 100 blogs per account which is more than enough for a single account.
Profile info length (about me): Your profile about me information is limited to 1200 characters.
Additional info (Interests & favorites): Your additional information that is your interests and favorites cannot have more than 2000 characters.
Blog limits
Number of Posts: You can have unlimited and there are no any limits for posts. All your posts remains in your account till you delete it manually. In case if you deleted any of your posts, then still you can recover it.
Number of pages: You can create 20 static pages and not more than that.
Post size limit: There is no specific size limit for your individual blog post. But there are chances to exceed your page size limit if your blog posts are large.
Page size limit:  Each separate page (your main blog page & archives page) cannot have more than 1 Mb in size. If this limit exceeds then you will see an error message like this (006 please contact Blogger support). To maintain the page size limit you can reduce the number of posts displayed in your page. This also helps in page load speed.
Blog Title: There is no limit for Blog titles. The best practice for SEO is to limit titles to 70 characters.
Blog description: You can have up to 500 characters for your blog description
Number of labels: We already discussed a lot about Blogger labels. Labels are limited to 20 per blog post.
Media limits
Media files ( images & videos ) are stored in Picasa web albums in which you will get 1GB of free storage.
Number of images: You can have as many images within 1 GB of free space. You can get your images back from Picasa even if you deleted from you blog.
Image size limit: There is no limit for image size but for page load speed it's recommended you to compress images and upload. However an image uploaded via mobile is limited to 250 k.
Video limit: Imagine how many videos you can have with 1 GB of free space in Picasa. If you need more videos then best option is to embed YouTube videos.
Limitation for Bloggers
Team members / authors: A blog can have 100 members and that's the limit
Number of comments: Each individual post can have unlimited numbers of comments until you close the comments. All the pre-existing comments will save in your account even if you hide it.
Blogger account suspension
Blogger as a Google service it has strict rules and if you violate Blogger's Terms and condition your account will be suspended. Blogger will not send any warning or notification to ban your account. You cannot use your account and no one can register the banned blog name if it gets suspended.
For this reason have your own custom domain in Blogger instead of Blogger domain. So you will have the total control of your Blog.
You were searching to find the answer for how many blog can i have on blogger? And you found all the Blogger limitations. If you like this article please share, subscribe and leave your comments below.