Omitted results in Google – what and how to remove the Bad URL's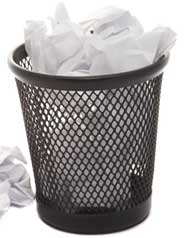 In order to maximize your website exposure and to gain ranking from search engines your webpages must first recognized and indexed by search bots. All your webpages will get indexed in Google based on your robots.txt configuration, but some will be pushed to Google's omitted results. Most of the site will have some bad URL's and they end up in Google's omitted results. Usually pages that are omitted from Google search results will not be available for visitors.
Reason for pages that are omitted in Google search results
There are several reasons for Google to omit pages in your site. A page might be omitted if Google finds it to be worthless for users. For example take a look at the image below, Flare social sharing plugin's script has been indexed, I don't know what's wrong with flare plugin.
Google omits pages that have same similar content (duplicate content). Also your page can be omitted if the content is low in quality, so always provide some quality rich content to your users.
How to check pages are omitted
Recently we found out that our website has more than an actual number of indexed pages in Google search results. When we checked those results there are some pages that ended up in Google's omitted results which says "repeat the search with omitted results included".
To check the pages in omitted results just type site:yoursitename.com in Google search bar and you can find the number of indexed pages. Move on to your last page and if you see something like below then click on "repeat the search with omitted results included".
Now you can find the list of bad URLs that has been omitted by Google. Open each URL and check if the page has any use for your users, if not then remove those pages. If any of your main pages have been omitted then make sure you have configured the robots.txt in a proper way.
How to remove omitted results in Google
Head to Google webmaster tools and login to your account. Select your website and go to dashboard >> Google index >> remove URLs and create a new removal request and remove all the omitted results in Google.