Enable CAPTCHA in Blogger blog to minimize spam – Add word verification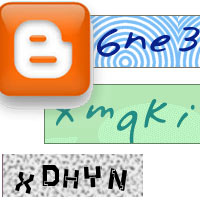 Have you ever noticed people making irrelevant comments in your blog posts? Irrelevant comments in your posts give a bad experience both for you and your users. This happens and can be seen mostly in Blogger blogs and that is since you don't have any plugins or tools to combat spam comments. But there are some features in Blogger which will greatly reduce comment spam.
Comment spam irritates us a lot because instead of focusing on blog posts we have to spend much time remove those comments. Also when removing such comments you might even delete some original published comments without your knowledge which leads to additional stress. If you end up in such situation then you are not so far, learn to retrieve deleted comments in Blogger.
Comments that contain affiliate links, ads, link pointing to porn sites and gambling sites even make your blog worse. You can minimize all such activities by adding a simple CAPTCHA verification in your comments area. Most of the spam comments are made using automation softwares and you know what, most software cannot bypass this word verification. Here let's see how to enable CAPTCHA in Blogger blog to greatly stop unwanted comments.
Enable CAPTCHA in Blogger blog – Word Verification
Login to your Blogger blog and choose the blog that receives too many unwanted comments.
Now in your blog dashboard navigate to settings >> posts and comments.
Now you will see an option for word verification, just enable it. Click on save settings when done. That's it.
From now on to post a comment your visitors have to complete this word verification. Adding CAPTCHA in your blog will not going to stop spam completely, but it will reduce it very much.
Hope this helped you with enabling CAPTCHA verification in Blogger blogs. Share it and to get more updates subscribe to our RSS feeds.