Free encryption software & free data privacy software – Cryptography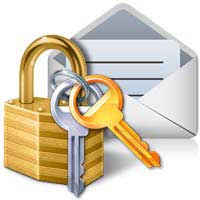 You will have more personal data and to protect them here are some list of free data privacy software. To encrypt and decrypt your files & data let's see some free encryption software that is cryptography software.
Free encryption software
True Crypt
True Crypt is free cryptography software to encrypt your data's and files. True Crypt encryption software is an open source that runs on windows XP, vista, 7, Linux and Mac OS X. With True Crypt can encrypt storage devices like hard drive and flash drive or you can encrypt the entire partition.  You can create virtual encrypted disk and mount it. You can encrypt the drive in which windows is installed and more.
AxCrypt
AxCrypt is another best free encryption software to encrypt files in your Windows computer. With AxCrypt you can encrypt, decrypt, compress, and store. Other features of AxCrypt include password protection for files with strong encryption. You can easily open, edit, save protected files as it with unprotected files. Moreover AxCrypt supports multiple languages.
KeePassX
If you find difficulties in managing your usernames and password then you should use KeePassX. It is a cross platform password manager that works on Windows, Mac and Linux. You can manage as much different information like user names, password, attachments and URLs in single database. Other features of KeePassX include search function, database security, encryption, imports exports entries and more.
MEO file encryption software
MEO file encryption software is easy to use and available for both Windows and Mac. You can download it as free non-commercial version or you can buy it for office use. With MEO file encryption you can encrypt files and folders and decrypt the encrypted file. You can encrypt files and decrypt it without the use of software and also you can encrypt emails.
Download MEO file encryption software
CrypTool
First of all CrypTool is software to learn about cryptography which is open source software available for free. There is a free to use online tool that runs on your browser in which you will have verity of encryption methods and analysis tools with illustrated examples.
Eraser free data privacy software
Eraser is a free data privacy software that works on windows. You will have private files and data in your computer and for your privacy you will delete that. When you delete it file will still remain on your hard disk which can be recovered. With Eraser you can completely and permanently delete all the deleted data in your hard-drive.
Hope this list of free encryption software (cryptography software) & free data privacy software will be useful for you.