Redirect first time commenters to Thank you page – Comment redirect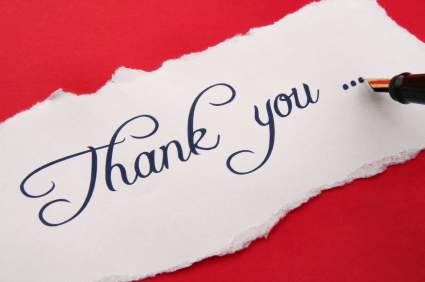 Recently we got few emails who asked us about redirecting blog commenters to squeeze page or a fancy looking thank you page. If you are seriously in to blogging then you will know and give more importance to your blog commenters. Also your loyal returning commenters will show the popularity of your blog which can help build more loyal readers to your blog.
Redirecting first time commenters to a thank you page is a great way to build relationship with your blog commenters. By doing so your blog commenters turn to be your subscribers and that drastically increases your mailing list. Here in this post we will see how to redirect first time commenters to thank you page or a squeeze page using comment redirect.
What is that – squeeze page?
A squeeze page or landing page is a normal page in your blog where you will possibly obtain or ask for some information from your site visitors. So what information do I obtain from my blog commenters? By adding a subscription box (e-mail opt in) in your Thank you page you are asking people to subscribe to your mailing list. This will effectively increase the number of subscribers to your blog. Squeeze pages are more effective than normal blog pages to make your site visitors sign-up to your mailing list. So you will definitely benefit from this as well as with a simple thank you message you are building a nice relationship with your first time commenters.
How to utilize the thank you page
To attract your first time commenters you can add whatever you want in to your thank you page. Also add some promotional stuffs in which you are going to possibly benefit from. Here are some ideas you can have in your thank you page.
A nice personal message – It is a thank you page and so before having your promotional stuffs first add a nice personal message. Tell them thank you for making a first comment in our blog for few lines with some humor in it. This message should be informal and so make the lines friendlier and bring it to your personal level.
Have your opt in box – After a nice personal thank you message you can have your opt in box. Tell them to subscribe to your mailing list or RSS feeds. People who are attracted to your blog post will probably make comments and so to get future updates from you adding opt in box works good.
Show your social profiles – So what's next? Show them that you have a page in social networks and tell them to like and follow your pages.
Add your favorite posts – Don't allow people move out after making comments in your blog. People who left his / her comment are probably willing to dig more useful post from your blog. So add some interesting and some of your favorite posts in that page and keep your bounce rate low.
Redirecting first time commenters to Thank you page – Comment redirect
With some coding's you can redirect first time commenters to Thank you page, but it is not recommended for beginners. So we are going to use a plugin called comment redirect.
Create thank you page – First you will need to create a thank you page or squeeze page. So go to your wordpress dashboard and create a new page and name it as thank you for commenting. Now Include all the elements that we discussed above like a personal thank you message, opt in box, social profiles and your favorite posts. You can have a separate opt in box for that page by doing so you can track number of subscribers from that page.
Install redirection plugin – Now install and activate comment redirect plugin which will redirect first time commenters. After activating the plugin go to plugins >> comment redirect and you will see an option which says redirect to. Now choose the thank you page that you created and click on save settings and you are done. Now your first time commenters will be redirected to that page and your commenters turn to subscribers.
Testing the comment redirect!
Are you willing to see our thank you page then go ahead and make a comment? Not expecting any genuine comments here. Also this works only if you are a first time commenter on Blog Time Now. Hope to see some pretty cool comments.